Half Shells for Habitat Events & News
Check back here for the latest updates about H4H.
A new outdoor exhibit featuring Half Shells for Habitat opened in Bay Shore in August 2023. The exhibit (on the west side of the Eleven Maple building next to The Pizzeria) includes eight large panels that beautifully showcase the goals and workings of the H4H program. It also highlights the H4H partners working within the Town of Islip.
The outdoor gallery is ideally located on the route between Main Street in Bay Shore and the main terminal of H4H partner, Fire Island Ferries, giving many beachgoers the opportunity to learn about the program as they journey to Fire Island.
The exhibit, which was designed by Seatuck volunteer Lisa D'Elia and sponsored by Greenview Properties, will be on display through September.
Enjoy a virtual tour of the exhibit below!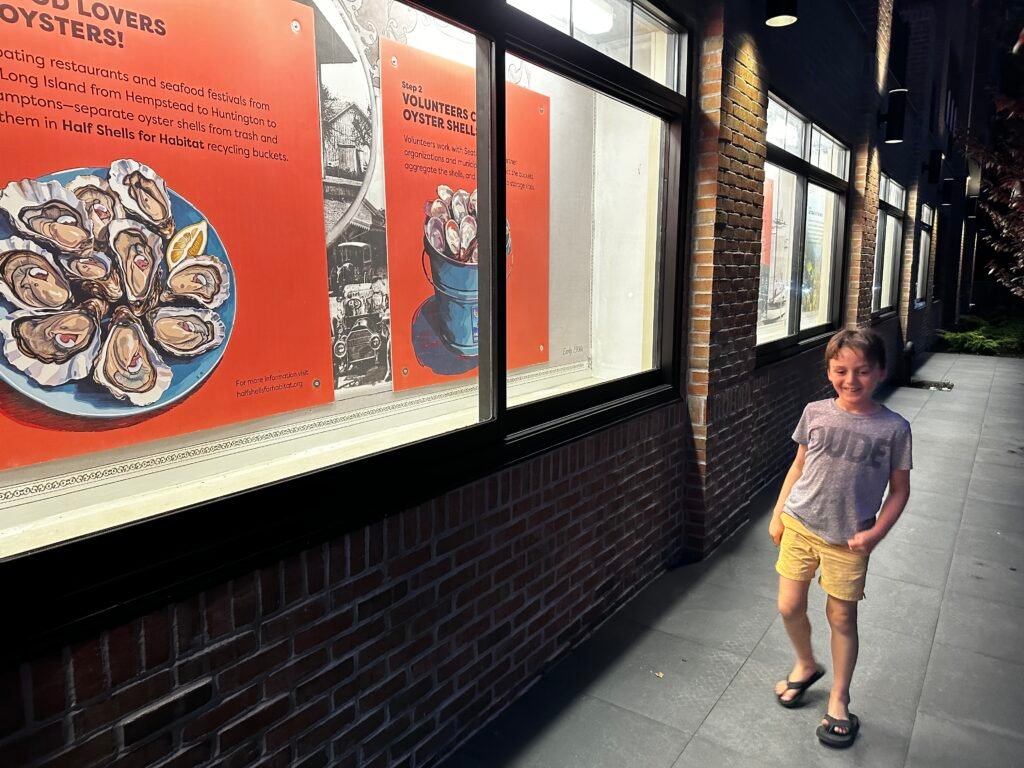 • Panels from the H4H exhibit at Eleven Maple: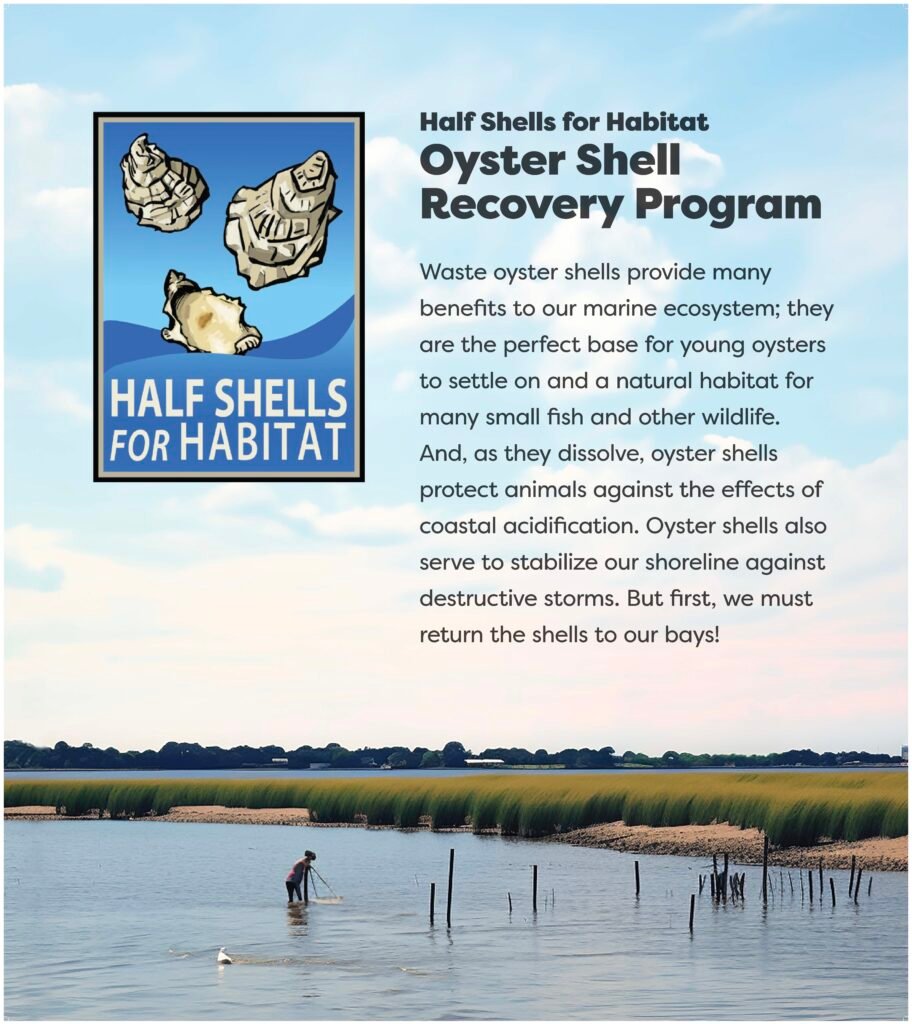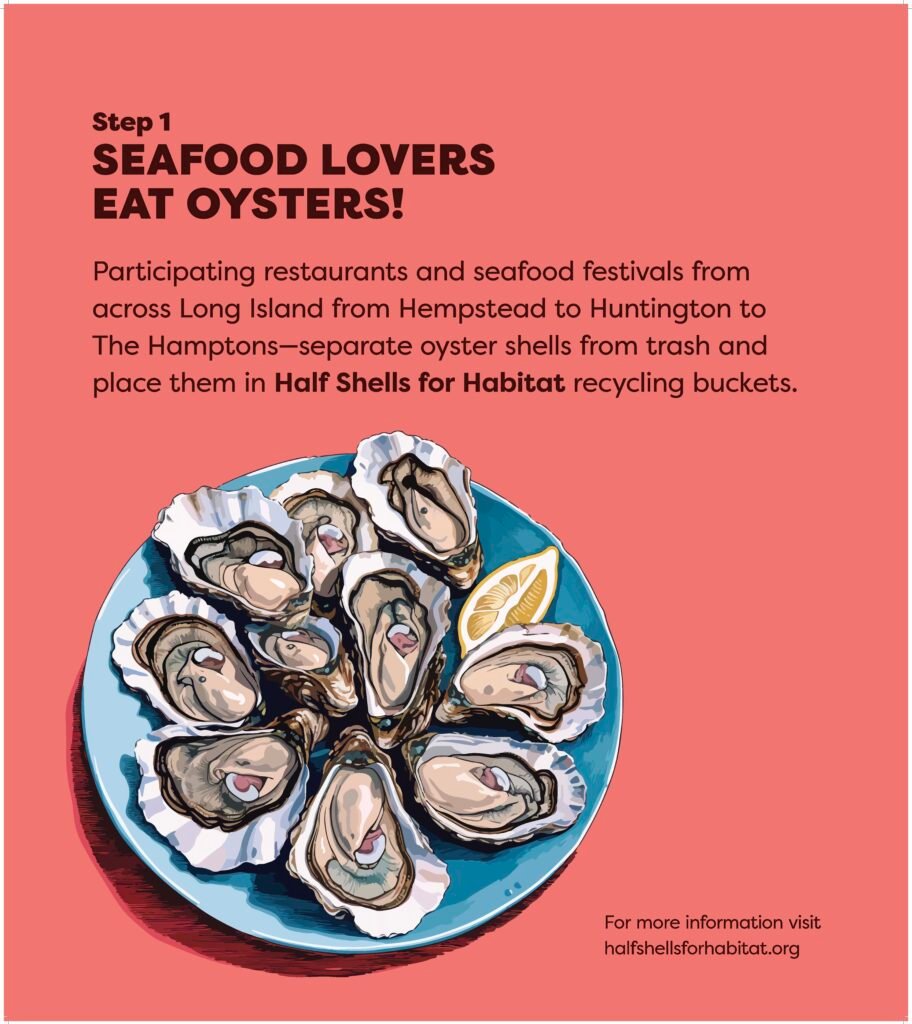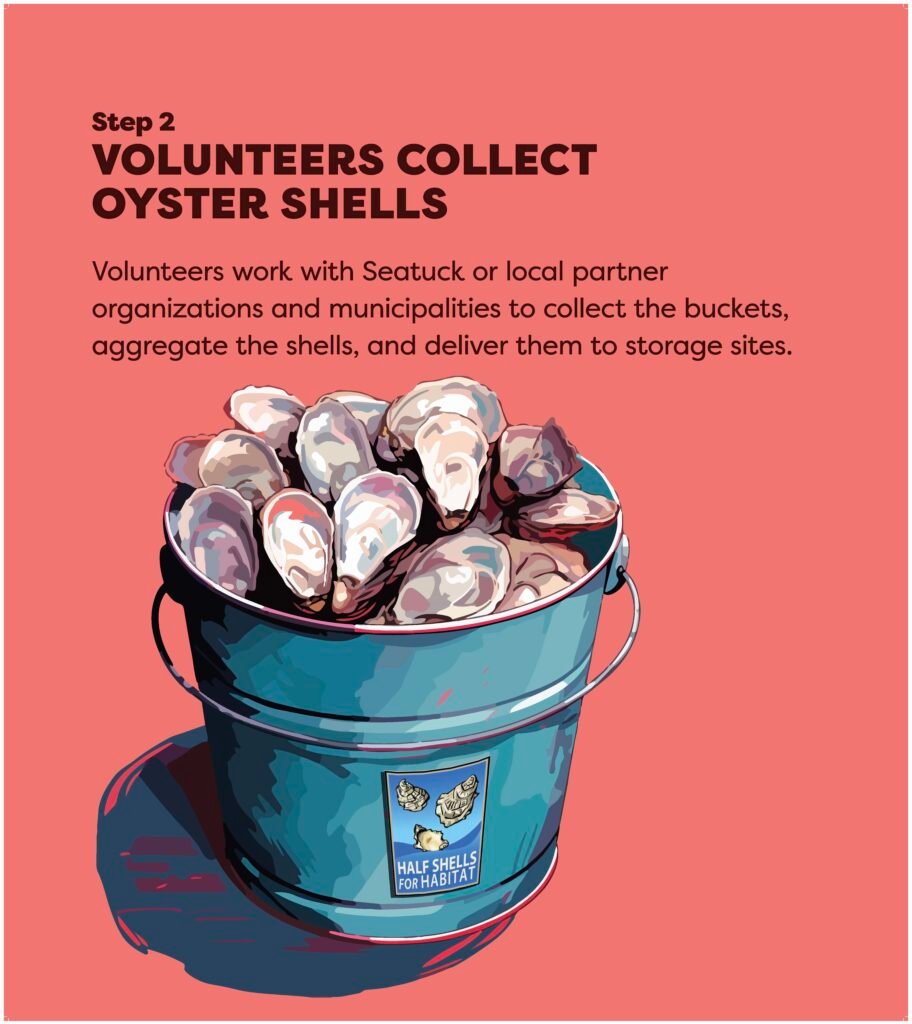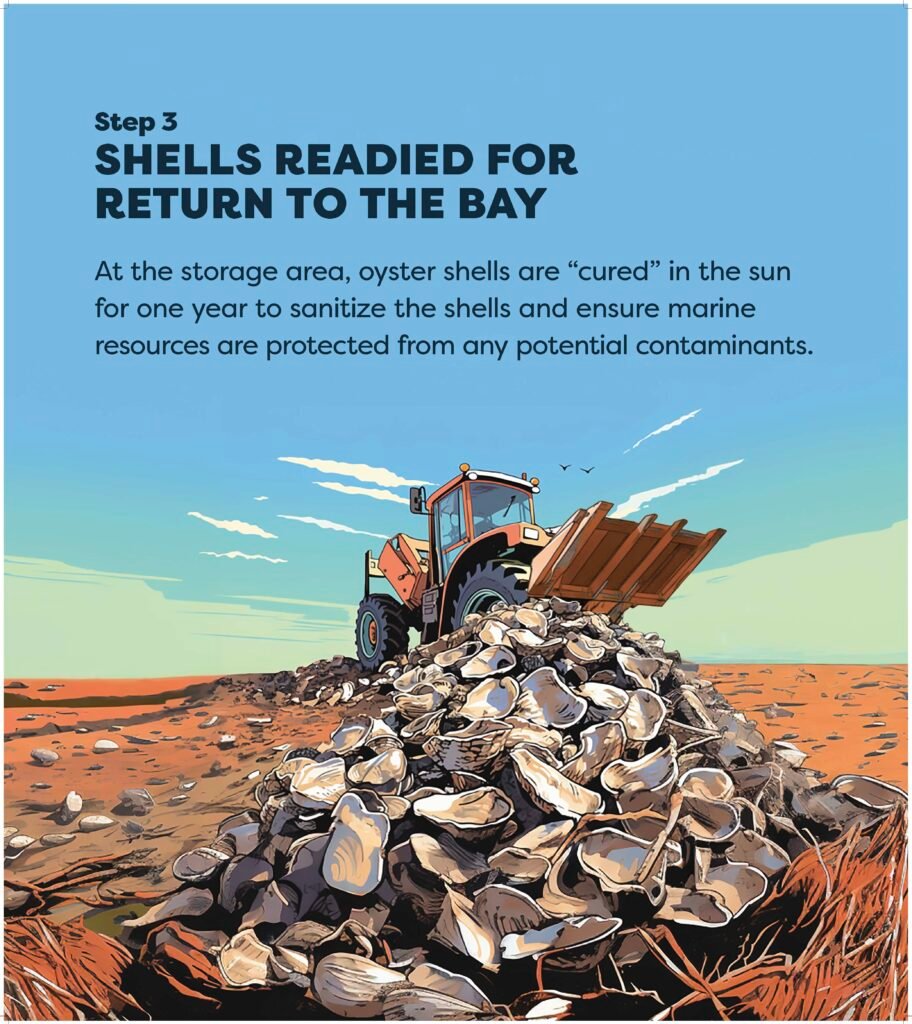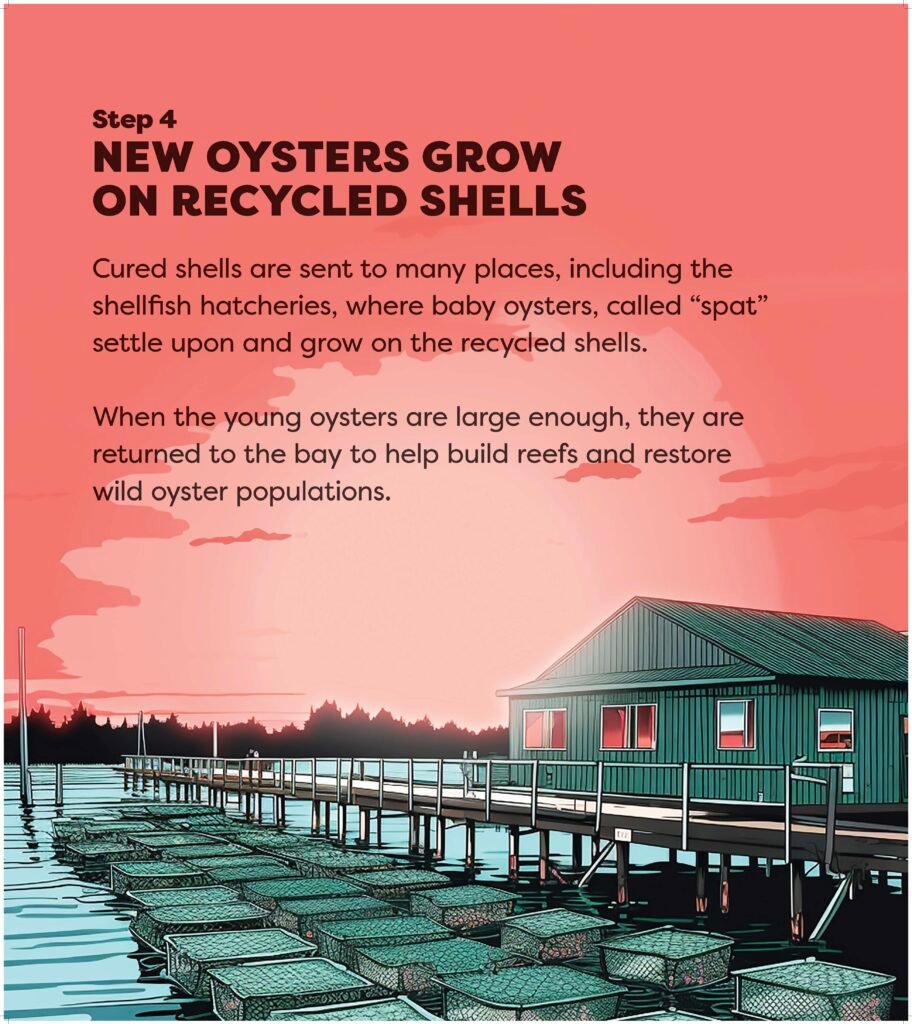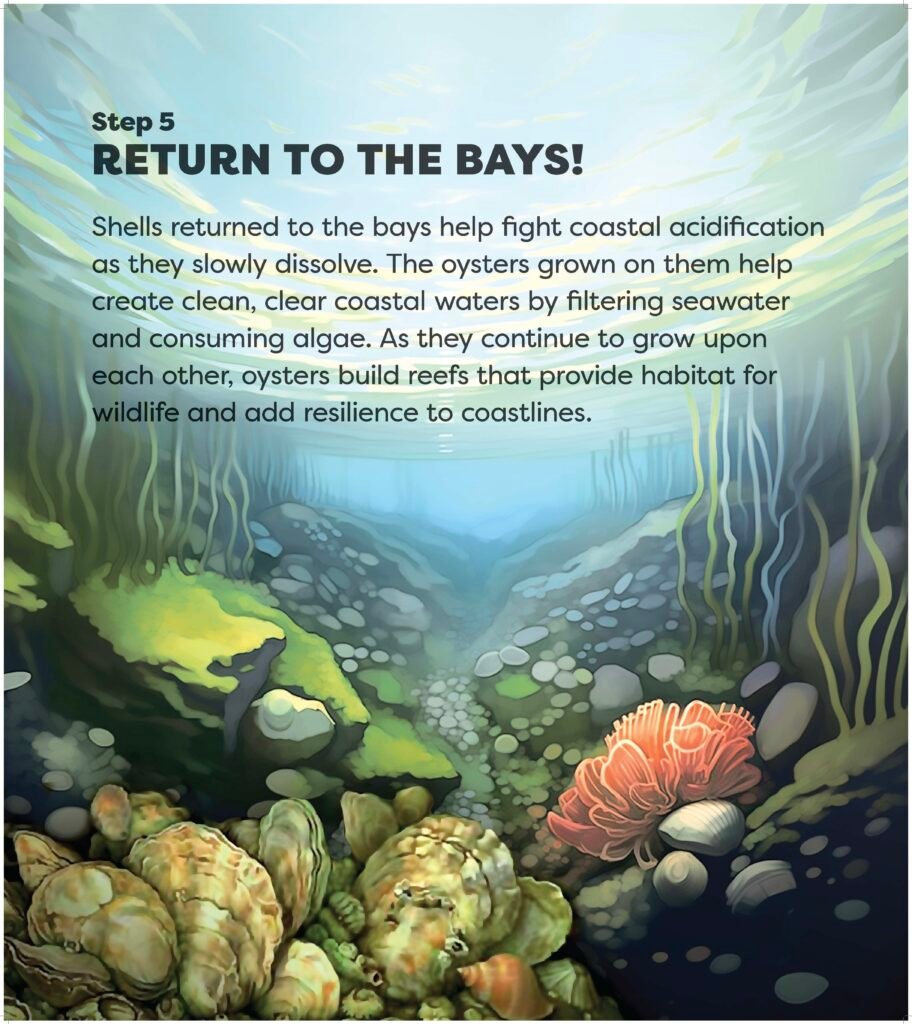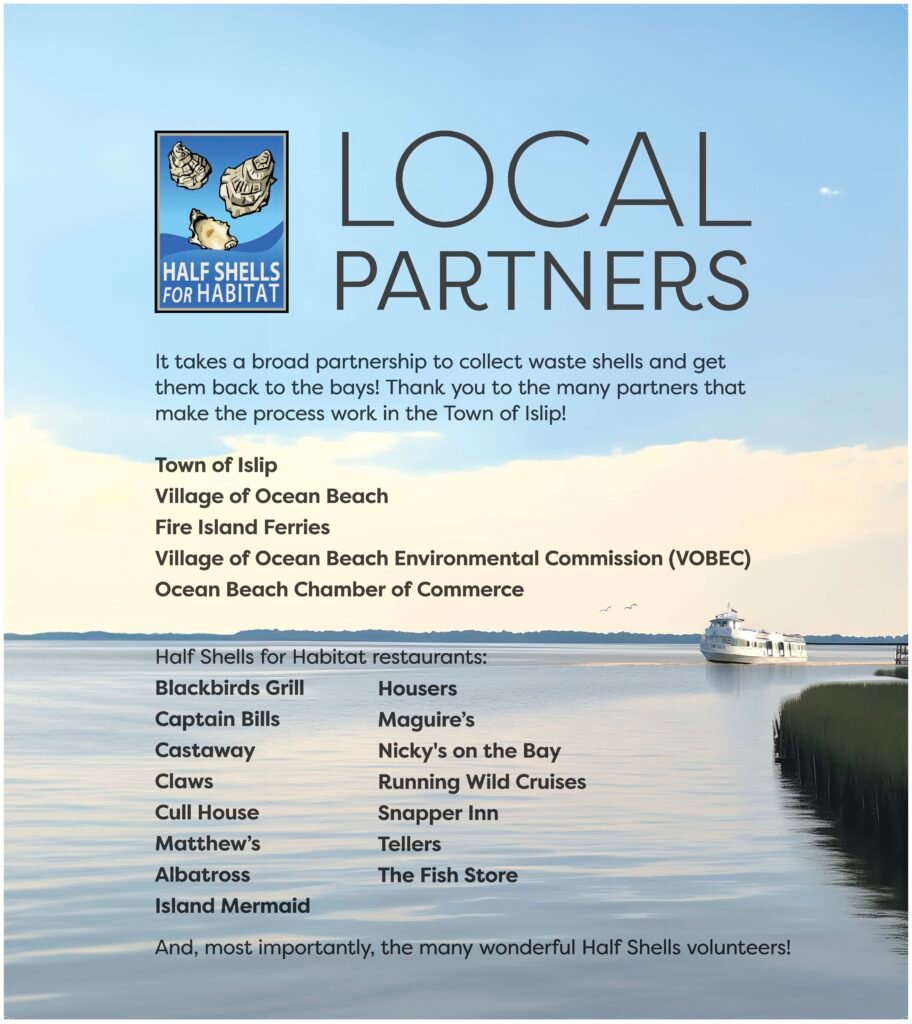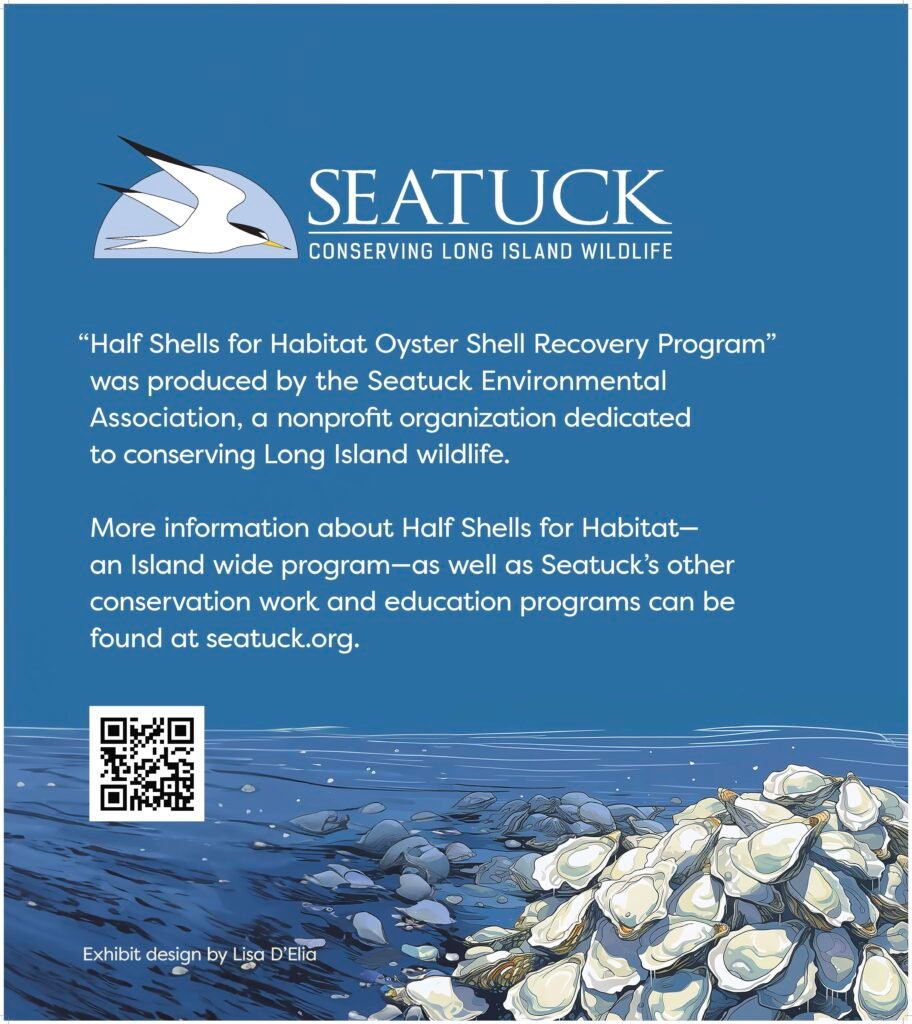 • Exhibit Opening Reception
On August 10, 2023, Seatuck held a reception at Eleven Maple in Bay Shore to celebrate the opening of the Half Shells for Habitat exhibit. The reception was attended by many H4H partner organizations, volunteers and supporters, including Suffolk County Legislator Steve Flotteron. The local newpaper, "South Bay's Neighbor" (Long Island Media Group) featured a photo from the reception on the cover of the August 23 edition (see below).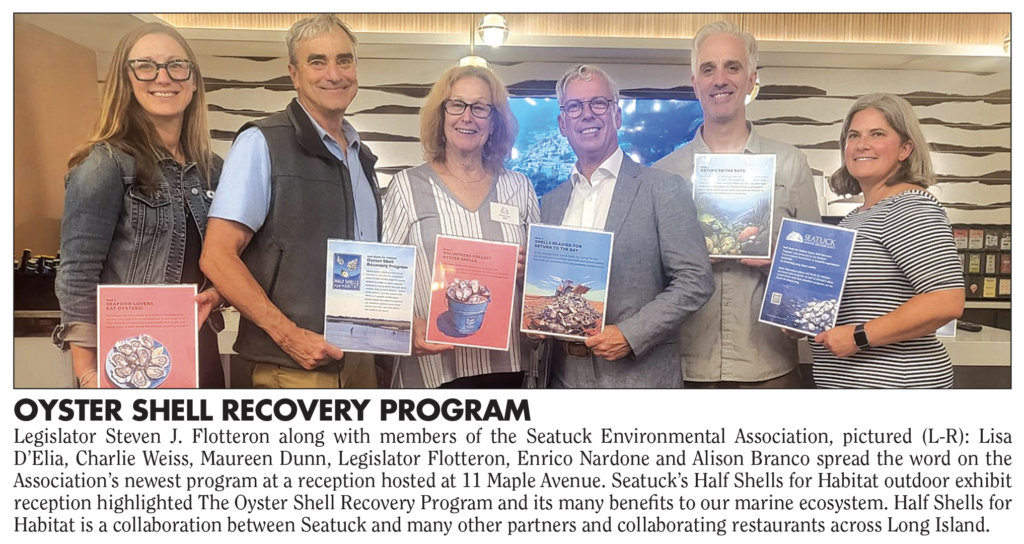 Half Shells for Habitat was proud to present the first-ever "Shellapaloosa" in 2021. The weekend-long oyster celebration kicked off on August 5th with a free Zoom webinar titled, "Restaurants to Restoration: The Story of a Recycled Oyster Shell". Panelists included experts from the field.
Not only did participants have the opportunity to learn the who, what, where, and why we recycle oyster shells on Long Island, webinar attendees also received a 15% off "oyster voucher" redeemable at any one of the Shellapaloosa participating restaurants on an order of oysters!
Watch the Zoom webinar below:
H4H Schedule - Where to Find Us!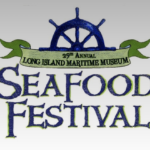 Long Island Maritime Museum Seafood Festival
 August 19 & 20, 2023 – 11 am to 6 pm
The H4H team will be on site to collect shells and greet attendees!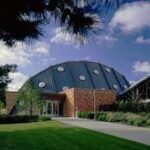 Middle Country Library
 August 8,  2023 – 6 pm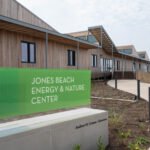 Jones Beach Energy & Nature Center
December 4, 2021 – 11 am